Phuket is among the top destinations for visitors to the Kingdom. Thailand's largest island, Phuket is famous for its beaches, views and good food. But there's more to do in Phuket than just be a beach bum.
Here are our picks of the resort island's unique attractions and unique things to do.
Wander Phuket Old Town
Leave Phuket's beaches behind and head into Phuket Old Town to discover the vibrant charm of Sino-Portuguese architecture scattered around Thalang Road, Soi Romanee and Phang Nga Road. Admire impeccably restored shophouses and colonial mansions while posing for photographs against their colorful backdrops.
Designated a conservation area, Phuket Old Town puts limits on the height of buildings and has buried most of the overhead power cables underground which really accentuates the beauty of this part of the island. Noteworthy Sino-Portuguese architecture and colonial mansions to check out include Baan Chinpracha, a living museum that was built in 1903, Phuket Philatelic Museum, the delightful Raya Restaurant, and the stunning Thai Airways office on Ranong Road. 
Hit the Hiking Trails
Phuket surprisingly has a number of great hiking trails nestled in the hills around the island. For those who love nature, hitting the hiking trails is a wonderful way to experience a completely different aspect of the island.
Head to southern Phuket and explore the short jungle trail the leads to Black Rock Viewpoint, a spectacular lookout with views over Ao Sane and Nai Harn beaches into Chalong Bay. From here, it is also possible to hike down to another rigorous trail that leads just beyond Ao Sane Beach into Baan Krating, a pleasantly untouched hillside with large granite boulders and epic views.
Another popular Phuket hiking trail leads to the Kathu Waterfall. Although relatively easy, this hike follows a jungle trail and can get slippery. Make sure to take a bottle of water and wear proper shoes.  
Also check our our article Phuket's Most Attractive Instagram-Worthy Hotspots
Eat Phuket's Heritage Dishes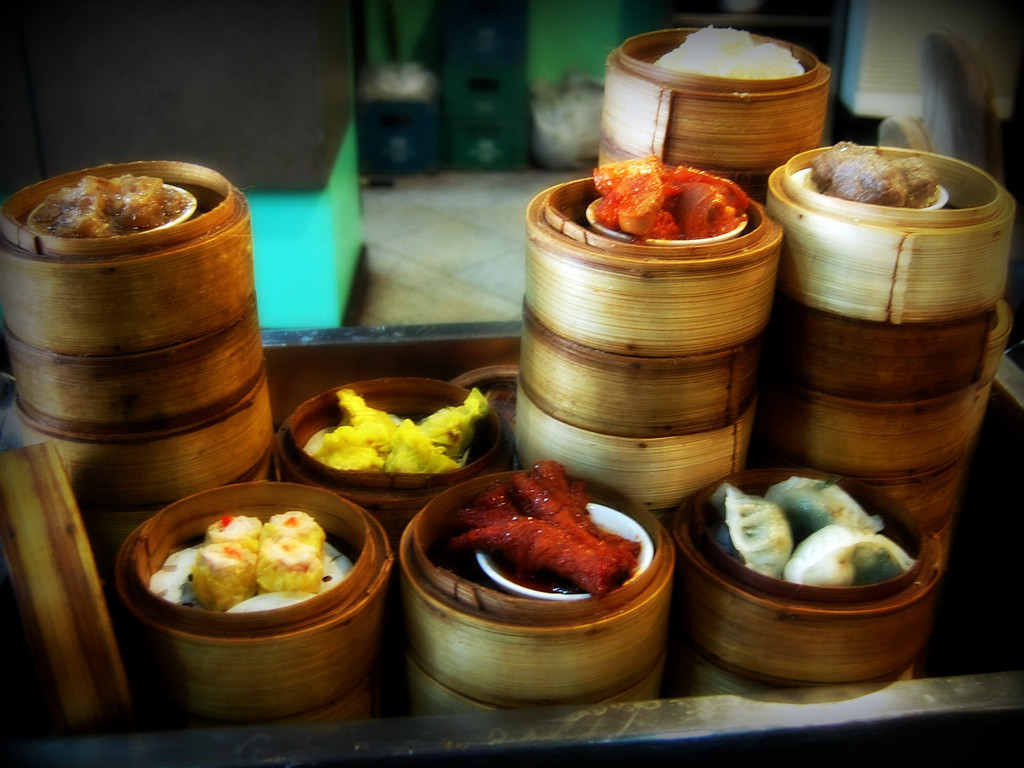 Discover Phuket's unique culinary heritage by taking the time to sample the island's authentic cuisine. Local food in Phuket has been influenced over the years by a cultural tapestry that draws inspiration from Hokkien Chinese, India and Malaysia, producing what is essentially creative fusion cuisine.
When in Phuket, you'll want to satisfy your palate with such dishes as kanom jeen rice noodles with spicy fish curry, delicious dim sum delights at Boonrat Dim Sum, authentic moo hong braised pork with herbs and spices, and fried Hokkien noodles, preferably with fresh local seafood. True Phuket cuisine can be found at Lock Tien Food Court and Kopitiam by Wilai, both located in the old town area, as well as street food carts scattered around Phuket Town. 
Also check our our article Best Thai Food in Phuket
Visit a Quiet Beach
Contrary to popular belief, not all of Phuket's beaches are overloaded with tourists. Despite the island's popularity, Phuket still has countless quieter stretches of sand, both on the mainland and on the numerous smaller islands just offshore.
Explore the lesser-known west coast beaches such as Banana Beach or Freedom Beach, the beautiful white sand beach within close proximity to Patong easiest reached by longtail boat. For beaches offshore, head south to Rawai and negotiate a longtail boat with one of the friendly captains and head to the rustic and rugged Bon Island or Koh Kaew Yai, a lush green island with a tiny stretch of beach that is dotted with shrines and Buddha statues throughout its interior.
Tranquil and more remote than the popular touristy beaches, these beaches and islands will leave you feeling secluded even in Phuket. 
Also check our our article Phuket's Most Beautiful Beaches: 5 Hidden Gems 
Experience the Vegetarian Festival
It has to be seen to be believed. The annual Vegetarian Festival takes place across Thailand, and the festival truly is something to behold. During the festival, Thais of primarily Chinese descent endure a period of abstinence from all meat and animal products, and consume a vegetarian or vegan diet as a way to focus while purifying the body, mind and soul.
Phuket takes the Vegetarian Festival to the next level, and it is one of the most celebrated festivals throughout the year. Chosen locals perform gruesome acts of self-mutilation that allow them to act as vessels for spiritual emperor gods, who in turn redirect evil from the individuals and their communities. Each Chinese shrine in Phuket has a street procession during the Vegetarian Festival, with Jui Tui Shrine being the most immense. The last night of the festival in Phuket is firecracker induced chaos as the spiritual gods are sent back to their heavenly homes.
---
More Articles About Things To Do in Phuket
---
Explore Thailand with Expique
At Expique our mission is to help people discover the real Bangkok (and beyond) and the local cultures. Our current focus is to provide the best content available to plan a trip and discover Thailand.
Prior to COVID-19 our focus was on offering a range of experiences in Bangkok including our award winning Bangkok Night Lights Tuk Tuk Tour.
For now however, our focus is on creating amazing content instead.
Follow us on social media for all the latest news.
---
Subscribe to Our Newsletter
Subscribe to our newsletter to receive monthly news and tips about exploring Bangkok.
---
Share this article:
---
---